I already told you about my swimming breakthrough, but yesterday it felt like I had a cycling breakthrough as well. It was Tuesday night group ride, and while it was sunny out the wind was pretty fierce. Seven of us showed up, although coach caught up to as a little while later, making for a nice even number of riders. We all seemed to be in a quandary about what to wear. I had some cycling knickers on, like a couple of the other gals, our lone male was in shorts, and a few opted for tights. I had brought a long sleeve jersey and a jacket with me, but wound up going for the jacket just in case the wind was fierce. The goal for the ride was that every time we saw a road sign we needed to sprint for it. I started off in the middle of the riders and I also made it my goal to keep the lady in front of me near by at all times, LA. I did not want to be fighting to catch up to the back of the pack like I have the last few rides. Initially my quads were just burning and I wasn't sure how the ol' legs were going to hold up to sprints. Thanks to the burning quads I finally figured out how to pedal more efficiently on the uphills by pulling and pushing at the same time, giving my hamstrings a fantastic workout as well. I was surging on the uphills a lot better and I even passed LA on a hill. From then it was game on, she would catch up, we'd ride together for a bit, then play cat and mouse and one would surge ahead and the other would try to follow. I was having a blast. We looped back to pick up the last two ladies and that was when coach caught up to us. We had a bit more daylight so we kept going. Finally at one point LA and I managed to catch up to the lead three riders. I'm not sure...they might have been taking it a bit easy yesterday but LA and I were working our tails off. The way back was wicked though, the wind was absolutely freezing. On the way out I felt a bit hot in my jacket, but on the way back I was glad I had it on, and kinda wished I had tights on as well as my lower legs and feet were frozen. I think I need to look at getting some booties so I can ride without freezing my toes off. We made it back to our cars just as daylight was dimming. After the ride coach complimented me as she figured I had worked pretty hard, and that I was a much better cyclist than I had lead her to believe. Nice! The hard work is starting to pay off! Hopefully I have something left in my legs for five hill repeats tonight...
---
I had the heater going full blast on the way home, but I was still pretty cold by the time I got home. I swapped out my cycling gear for cozy sweats and these absolutely amazing
Smartwool
socks.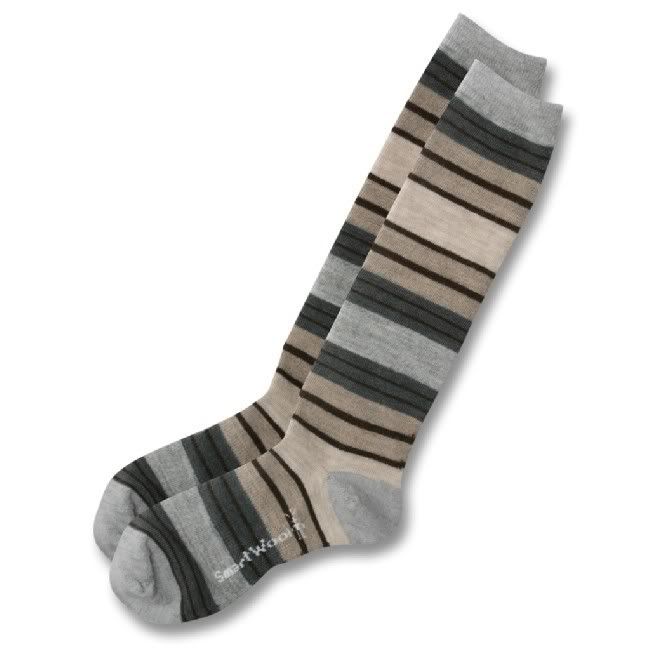 I was feeling warmed up in no time - those socks are amazing! I then grilled up some chicken that had been marinating in
yogurt, lemon juice, garlic and some spices
...threw together a spinach salad...and settled in for a little guilty pleasure...
90210
. It was a great night!