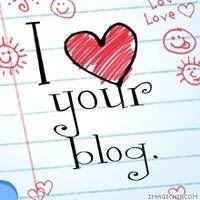 Maritza
tagged me! I need to come up with six random things about myself and tag another ten people. Let me see what I can come up with...
I am a creature of habit - to a point - when it comes to breakfast. I will eat the same thing every day for three months, then abruptly change my mind and switch to something else for another three months. Right now? Hot cereal with ground flax, almonds, raisins and a banana.

When I was a kid I used to keep a stock of toys in my desk at school so that I would always have something available for show and tell. No doubt those same toys got really boring for show and tell after awhile.

We had to keep a journal in grade four that would involve writing five sentences down every day. I couldn't always think of five sentences, so often my journal entry would go like this: "I have a ham and cheese sandwich for lunch today. This afternoon I am going to ride horses. Weeee! Weeee! Weeee!" Thank goodness my journaling skills have improved or else I would have no blog readers if my entries mostly consisted of "Weeee! Weeee! Weeee!"

In grade four I was tripped while running down the basketball court in phys ed. I fell, blacked out, and came to and was peeing my pants. Embarrassing. And now I'm telling all of you...

I can't wear contacts and I can't have laser eye surgery because my pupils dilate larger than the size of the laser beam.

I had my driver's license for more than six months before I drove an automatic vehicle. I have never owned an automatic either...

I'm tagging...
Laurel

- a.k.a. A Brand New Life As A Runner

Laurel

- a.k.a. Lily on the Road

Danielle

- go congratulate her on her BQ!
If I didn't tag you and you want to play along, feel free!